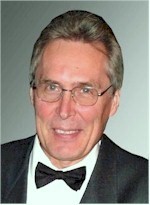 Alexander Bakharev
CEO and Chairman of the Board
​​​​​​​​​​​​Mr. Bakharev is the creative inventor of many novel and unique high-tech solutions in several technical and scientific fields such as cryogenics, superconductivity, composite material, aerodynamics and thermodynamics. He holds more than a dozen worldwide patents and is the author of many published articles that are well recognized internationally. He graduated from one of the most prestigious Russian universities, Moscow Mendeleev, where he completed his graduate and post-graduate studies. In his early days he spent 17 years with Russia's equivalent of NASA where he rose to the head of the cryogenic composite material department.
Mr. Bakharev has been in the private business arena for the last 32 years where he played the roles of originator, founder and co-founder of several successful companies. Mr. Bakharev was the founder of the Russian Krionit Scientific Technical Enterprise. The company was involved in the development and manufacturing of different kinds of SQUID magnetometers, such as SQUID Microscopes, SQUID MagnetoEncephaloGraphs (MEG) and MagnetoCardioGraphy (MCG). Krionit had sold equipment to several US universities including Stony Brook University, US Naval Research Laboratory, IBM, LG Electronics, Samsung in Korea, customers in the UK, Germany and other companies around the globe. Mr. Bakharev was also the founder, President, Chairman of the Board and CTO of the CardioMag Imaging Inc., a company involved specifically in the commercialization of MCG systems. Under his leadership the company developed and commercialized up to the FDA approval a 9 Measuring Channels MCG system based on SQUID sensors which was successfully tested at several high rank US hospitals include the John Hopkins Medical Center, Mayo Clinic, Cedar Sinai Medical Center and at the Hoyerswerda Clinic in Germany. These MCG systems have also been in the commercial use in several cardiology clinics in China.
Mr. Bakharev was recognized by the Wall Street Journal on September 11, 2006 as a recipient (first runner-up) of a Technical Innovations Award* in the area of Medical Devices.
Based on his vast experience in MagnetoCardioGraphy, Mr. Bakharev developed the unique technology of Environmental Magnetic Noise Elimination system. In contrast to his previous developments in this area, this technology, allows MCG devices to perform in regular hospital's emergency department environments in close proximity to hospital elevators, all kinds of medical apparatus, moving metal beds, working printers, computers, etc. Base on this development and several other similar and unique innovations, Mr. Bakharev formed Mesuron Inc. in 2011 where he is currently playing a role of CEO and Chairmen of the Board. ​​​​​​​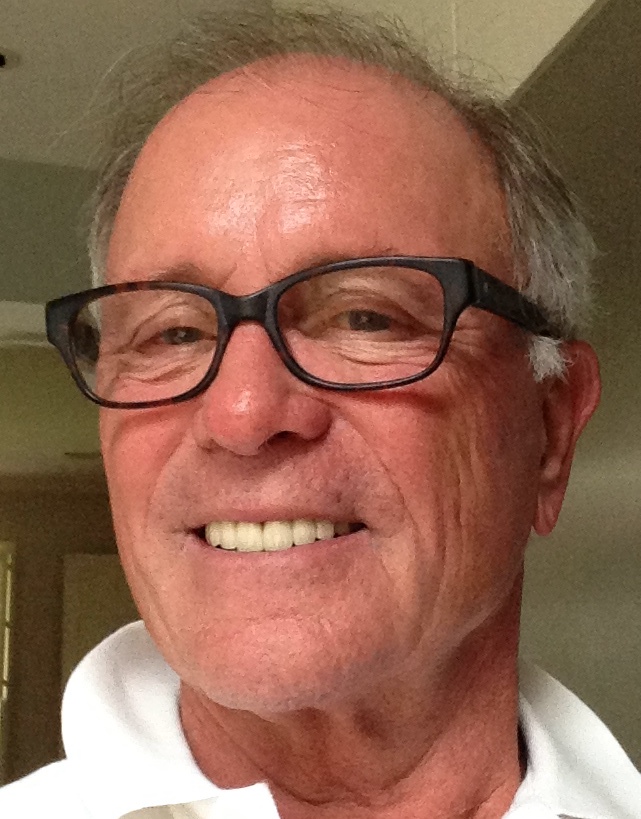 Michael Prentice
Board Member
Michael S. Prentice is an investor and philanthropist who currently serves as the CEO of MPVP Holdings, a real estate investment company with a large portfolio of residential property based out of Texas. He has invested in several technology start-ups and holds a long-standing commitment to supporting innovation that improves the world. He serves on the board of Museo Sa Bassa Blanca in Mallorca, Spain. He is also the founder and Chairman of Alta Arts, a non-profit committed to the promotion of art and architecture in Southwest Houston. He holds a BA in Art History from Middlebury College.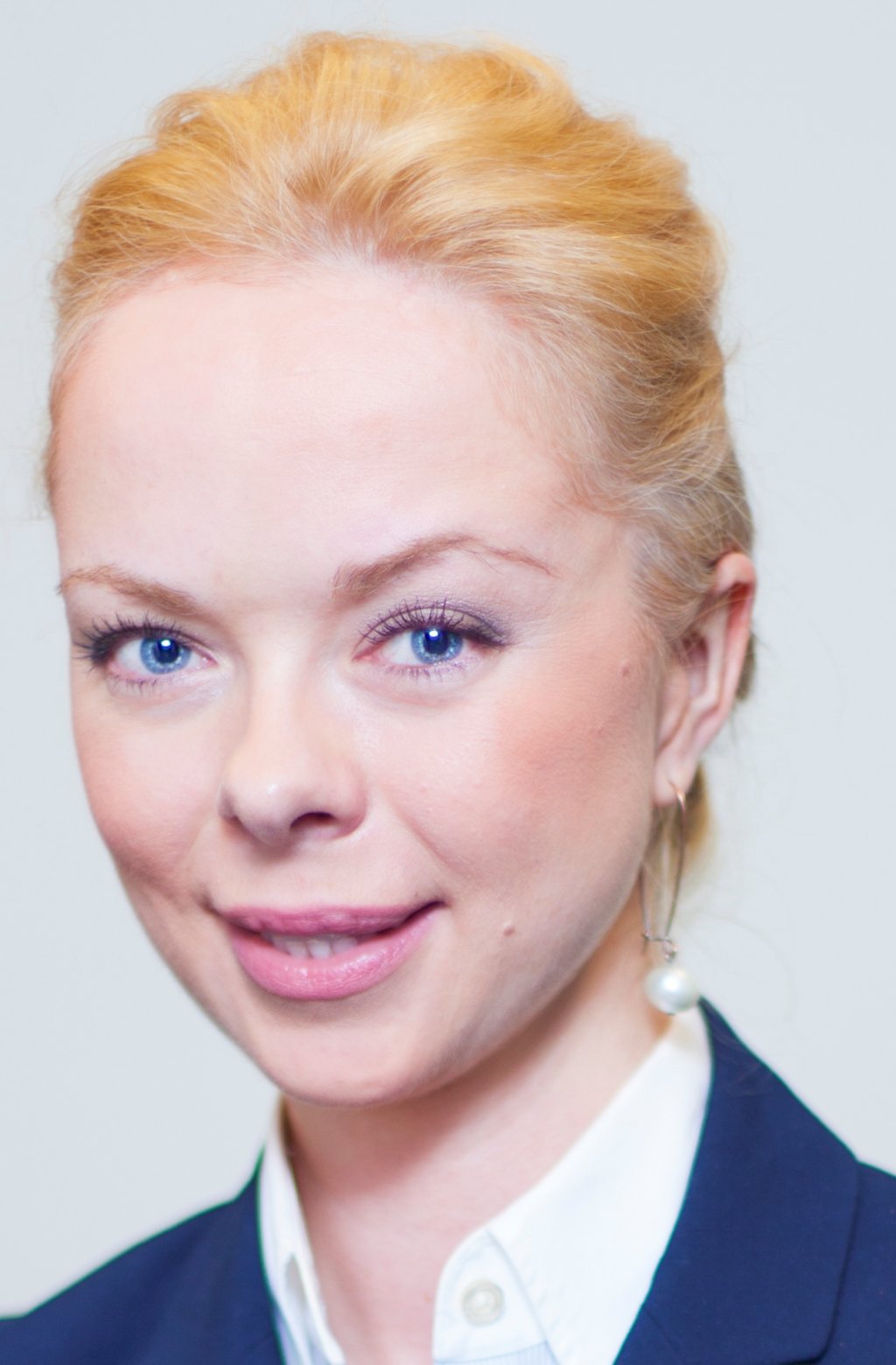 Maria Gutman
Board Member and Secretary
Ms. Gutman has over 15 years of working experience in Fortune 500 companies. She held various roles in sales and communications before taking on a position with General Electric Company as part of the Human Resources Department. While at General Electric she worked in A&D, training, leadership program strategy, brand management, compliance and recruitment process development roles before moving on to Harman International. At Harman she led talent management strategy globally this included talent acquisition, performance management, retention, mentoring, coaching, technology systems and succession planning strategies. After Harman, she took on an international assignment in Moscow, Russia with PepsiCo. She held various Sr. HR Business Partner roles in regional offices before coming back to the United States to join PepsiCo corporate team as an HR Director supporting top executive management in areas of insights, design, marketing, licensing and content development. Ms. Gutman holds a Bachelors of Science (B.S.) degree (Cum Laude) in Marketing and Management from Siena College and a Masters in Business Administration (MBA) degree with honors as well as a Post Graduate Certification in Human Resources from Union College.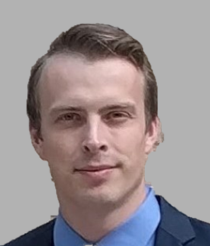 Aleksey Bakharev
Board Member
Mr. Bakharev has been an engineer for over 10 years. He currently manages a mechanical engineering team at PepsiCo with focus on global authorization of food service equipment platforms for use with PepsiCo products. He leverages extensive experience in testing and automation to lead team in evaluation of dispensing and cooling equipment at internal, supplier and 3rd party laboratories. Mr. Bakharev manages and develops technical standards that encompass consumer, business, technical and testing requirements. Aleksey has experience with LabView programming, CAD diagrams as well as driving process improvements and working cross functionally in a complex organization.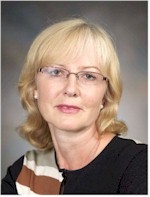 Svetlana Bakhareva
VP Financials, Controller, Treasurer and Co-Secretary ​​​​​​​
Mrs. Bakhareva has over 15 years of experience managing all financial aspects of large and small companies. She graduated from one of prestigious technology institutes in Russia, Moscow with a Masters degree in Technology Engineering. Mrs. Bakhareva completed, with high honors, an international accounting and financial management university program in Moscow. She has extensive experience working as a Financial Director in numbers of the Russian companies. She has also worked for over 8 years as a Production Manager in CardioMag Imaging Incorporated, overseeing the manufacturing of one of the most unique and complicated FDA approved medical devices known as SQUIDs based Magnetometers utilized for MagnetoCardioGraphy (MCG).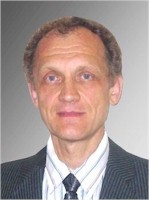 Yuri Polyakov, PhD
VP of Electronics Development
Dr. Polyakov is a Senior Research Scientist at the State University of New York (SUNY) at Stony Brook. He received his Ph.D. degree in 1983 from the Moscow Institute of Physics and Technology, one of the world's leading universities in the field of experimental physics. He is the author of more than 25 publications in scientific journals, 14 conference proceedings and 3 patents. During his 25 years as an experimental physicist and engineer, Dr. Polyakov has been a principle developer of various sophisticated scientific methods and devices in the fields of semiconductor Mesuron Inc., superconductor electronics, laser-optical diagnostics of biological objects, spectroscopy of atmospheric gases and super sensitive magnetic measurements. Since 1997 he has also been the owner of a company Research & Development Inc. dedicated to the development of electronic devices used in unique scientific and industrial applications. One of his products, a multi-channel measurement setup for the screening of superconductor chips, is used as the standard test equipment in the leading fabrication facilities worldwide.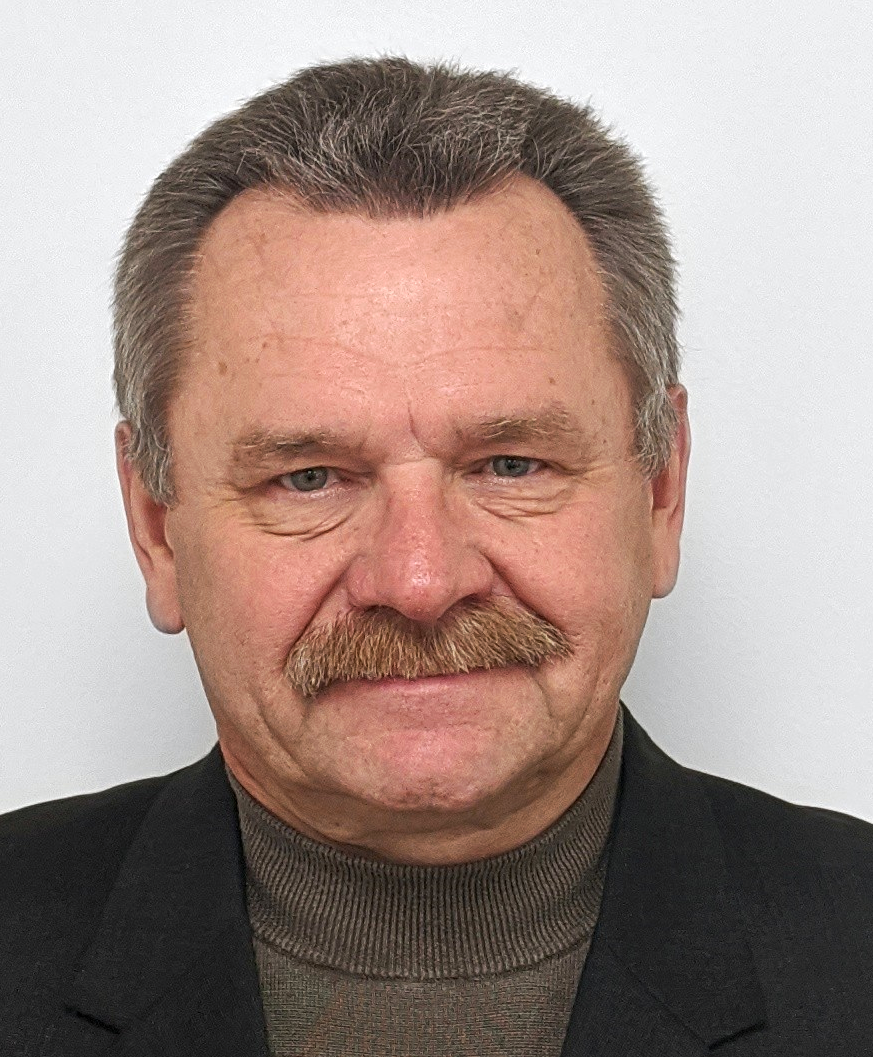 Sergey Repnoy
Senior Design Engineer
Mr. Repnoy is a Mechanical Design Engineer by trade, who is experienced with 3D/2D Design (Solidworks/Autocad), Assembly, Parts, Drawings, BOM; PDM Solidworks (Archive with Revision control), and Solidworks Simulation. He was educated at Bauman Moscow State Technical University in Moscow, Russia where he received a Master Degree in Mechanical Engineering. He worked as a Lead Design Engineer for S.P. Korolev Rocket-Space Corporation "Energia" in Russia where is researched, developed, designed metallic / nonmetallic composite (Kevlar, Fiberglass and epoxy materials) High Pressure Vessels for Russian Space Program, cryogenic Titanium Vessels and Vessels for fuel cells. Mr. Repnoy then moved on to CardioMag Imaging Inc. where he completed design drawings of large medical capital equipment - Magneto-Cardiograph System including all sub components Nonmagnetic nonmetallic Dewars Liquid He, SQUID probes and Bed and Holder. He continued his career with SuperPower Inc. and then UNILUX AM respectively, continuing design work before joining Mesuron Inc. as a Senior Design Engineer and serving now as a consultant.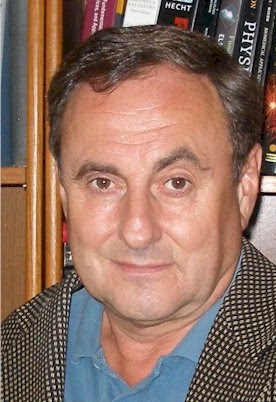 Michael Gurvitch
Consultant
Dr. Gurvitch is a Professor in the Department of Physics at SUNY Stony Brook. He received his Ph.D. in Physics from SUNY Stony Brook in 1978.
In 1979, he joined Bell Labs where he worked for 11 years focusing on experimental solid-state physics. During that period, Dr. Gurvitch co-authored over 100 peer-reviewed research papers. The Nb/Al-oxide-Nb Josephson tunnel junctions which Gurvitch and his Bell Labs co-workers developed in the 1980s are still being universally used around the world in all projects dealing with superconducting electronics.
After his stint at Bell Labs, Dr. Gurvitch returned to SUNY Stony Brook as a Professor and Director of the interdisciplinary Institute for Interface Phenomena. His research has touched on high-temperature superconductivity and metal-insulator phase transitions.
During his time at SUNY Stony Brook, Dr, Gurvitch also collaborated with Bakharev on the development of CardioMag's MCG technology.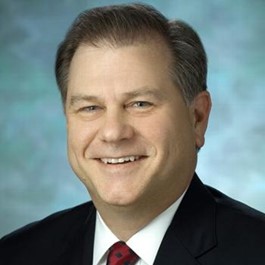 Peter Hill
Advisory Board Member
Peter Hill is the senior vice president of medical affairs for the Johns Hopkins Health System and vice president of medical affairs for The Johns Hopkins Hospital. As senior vice president for medical affairs, he works closely with vice presidents of medical affairs, clinical directors and medical staff members throughout the health system to strengthen efforts to provide safe, efficient and cost-effective health care. As vice president of medical affairs for The Johns Hopkins Hospital, Dr. Hill leads the functions of the medical staff and serves as the hospital's chief medical officer. He provides leadership for programs including medical staff administration, pharmacy, health information management, hospital epidemiology and infection control, spiritual care and chaplaincy, and patient safety.
Dr. Hill earned his undergraduate degree from the University of California, his master's degree from Brown University and his medical degree from the University of Maryland. He completed his residency and served as chief resident in emergency medicine at The Johns Hopkins Hospital, joining the faculty of the Johns Hopkins University School of Medicine as assistant chief of service. He became the medical director of the Emergency Acute Care Unit in 2001, was named clinical director for the Department of Emergency Medicine in 2005, became an associate professor in 2010 and was promoted to the role of vice chair of clinical affairs for the department in 2012.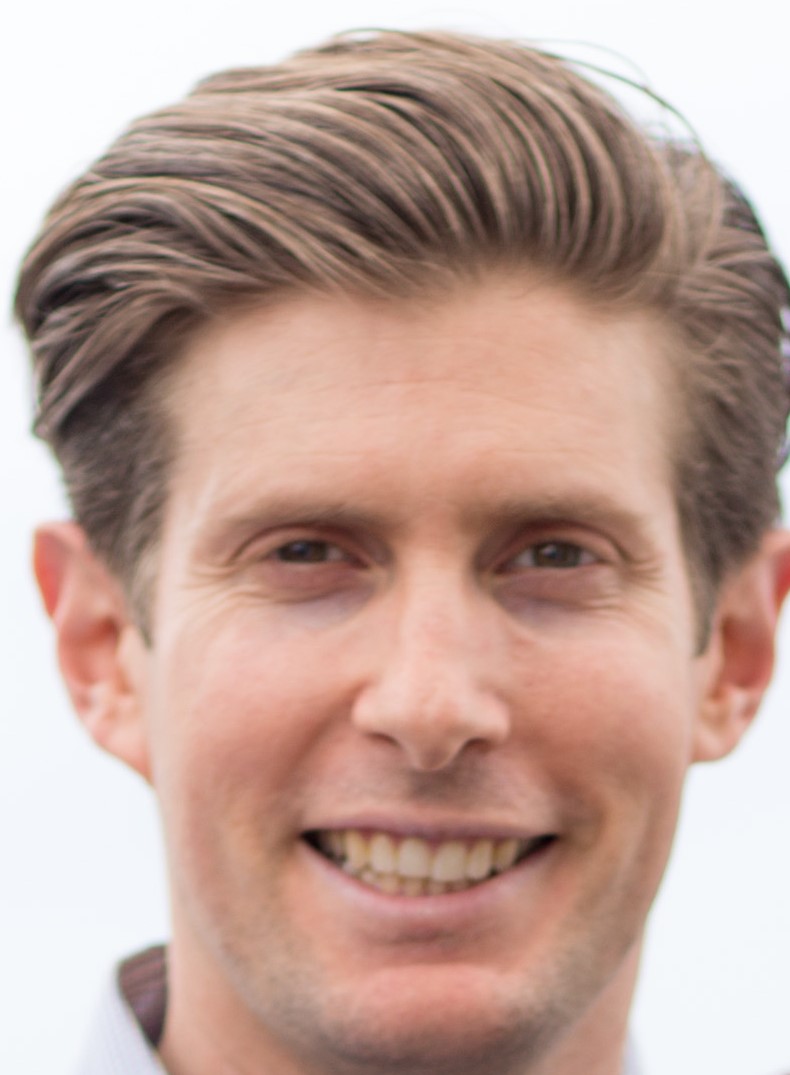 Michael Brown
Advisory Board Member
Mr. Michael Brown is Founder & CEO of Gaia Advisors, an investment and business development company focused on companies in the sustainability and healthcare sectors. Michael also serves as Co-founder & CEO of AquaPao, an early-stage water purification company based on technology developed in the lab of Princeton University Chemical and Biological Engineering Professor Rodney Priestley. Previously, he worked for four years as a consultant for Innova Capital Partners, where he worked on the commercial rollout of Turntide's smart motors for HVAC applications. Earlier in his career, he spent a decade as a Portfolio Manager for a family office and also worked for seven years as a Portfolio Manager/Partner at First New York Securities LLC, an investment firm, where he co-managed one of the largest portfolios at the company. Prior to that he worked in Equity Research at Morgan Stanley, covering the Internet and Software sector for lead analyst Mary Meeker, and as an Investment Banker at Bankers Trust in the Real Estate group. Michael graduated with honors from Princeton University.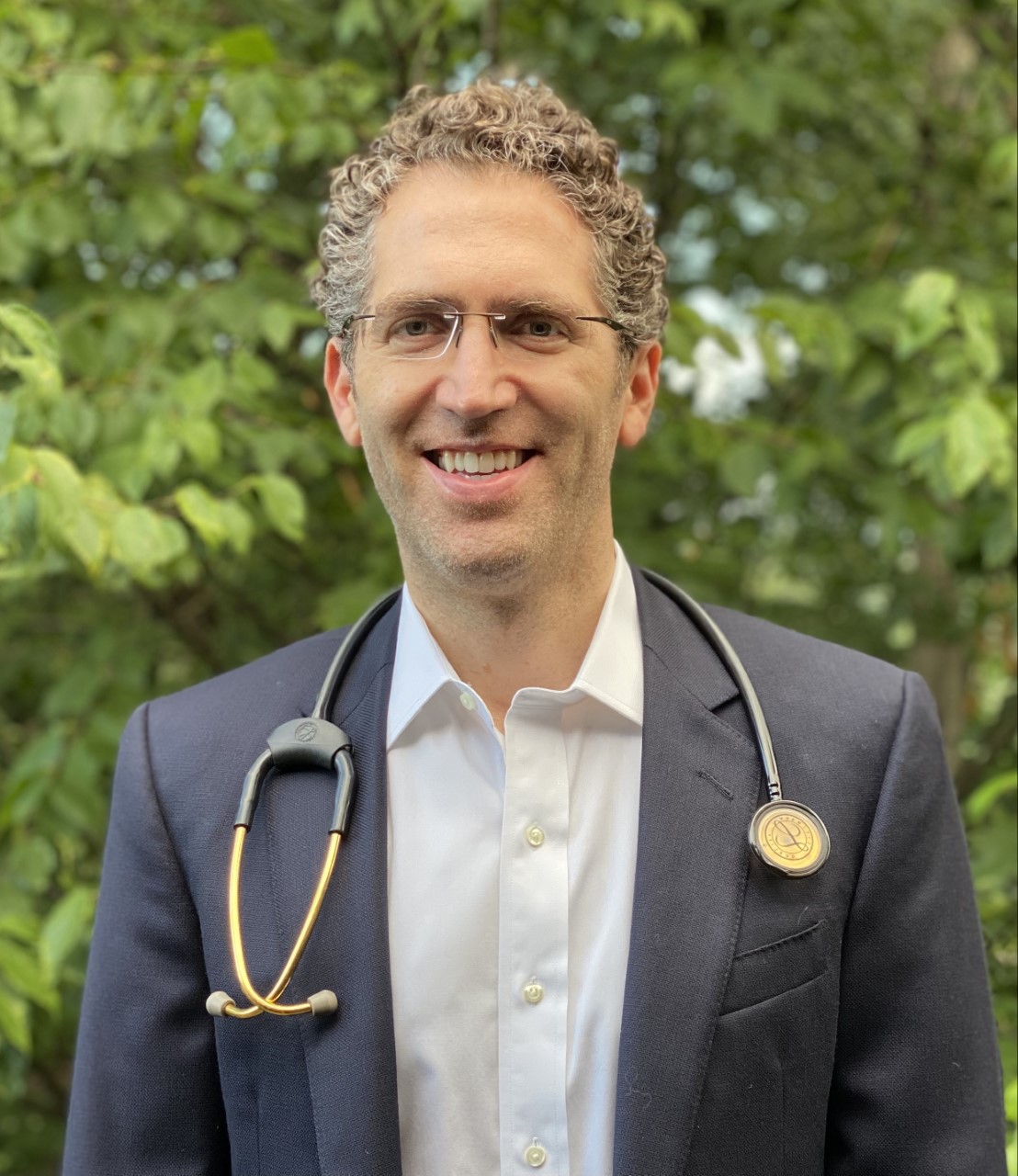 Dr. Robert Ostfeld
Advisory Board Member
Dr. Robert Ostfeld a cardiologist, is a Professor of Medicine, the Director of Preventive Cardiology, and the founder and Director of the Cardiac Wellness Program at Montefiore. He received his BA from the University of Pennsylvania, graduating Summa Cum Laude and Phi Beta Kappa and his MD from Yale University School of Medicine. He then did his Medical Internship and Residency at the Massachusetts General Hospital and his Cardiology Fellowship and Research Fellowship in Preventive Medicine at Brigham and Women's Hospital, both teaching hospitals of Harvard Medical School. During his Cardiology Fellowship, he earned a Master's of Science in Epidemiology from the Harvard School of Public Health.
Dr. Ostfeld's research focus is on cardiovascular disease prevention through lifestyle modification and he publishes and speaks widely on this topic. Dr. Ostfeld earned the outstanding Full-Time Attending of the Year award at Montefiore for excellence in teaching medical residents, received the Program Director's Award for dedicated service on behalf of the Montefiore Einstein Cardiology Fellowship, and was elected to the Leo M. Davidoff Society at Einstein for outstanding achievement in the teaching of medical residents.