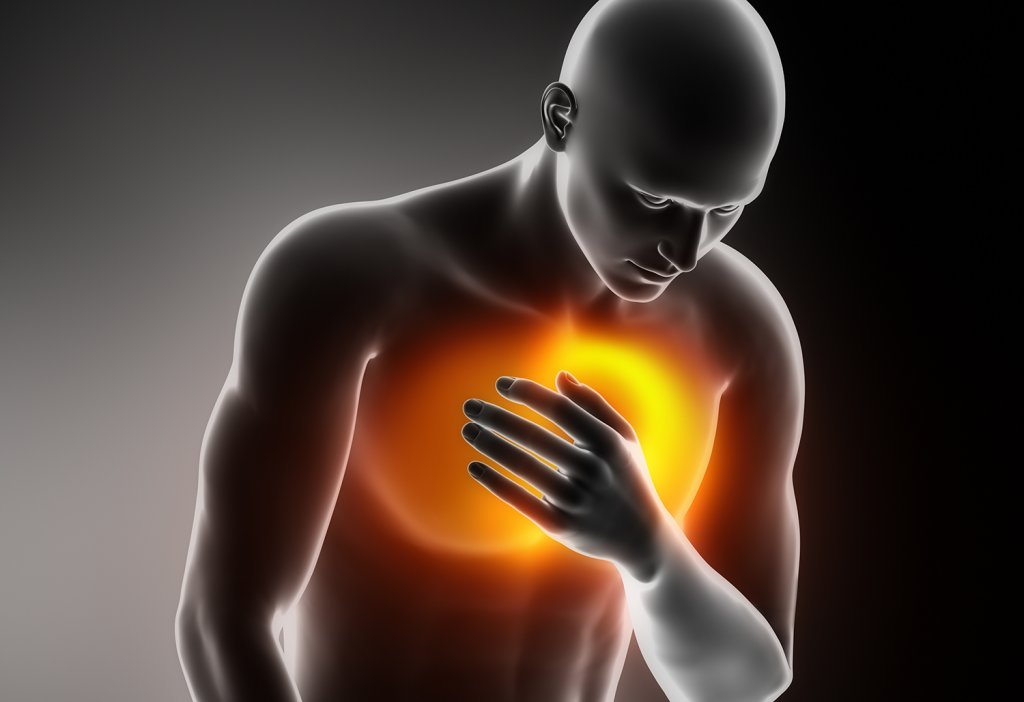 SAVED TIME SAVES LIVES
Mesuron Inc. is a US based company specializing in the development and fabrication of SQUID-based magnetometers for various applications. The use of this technology for heart screening is our main interest and the center of our attention. We began the US operations in 2011 and are now at the stage of a fully developed first version of the product prototype called Avalon-H90 MagnetoCardioGraphy ( MCG ). We are aiming to certify the product for the US as well as Canadian and European markets obtaining FDA and other necessary approvals.
HEART SCREENING
Chest pain accounts for approximately 7.6 million annual visits to the emergency departments, making it the 2nd most common complaint►[1]. Only 25% of patients admitted with acute chest pain (ACP) need to be treated for heart disease. For those that are suffering a heart condition, time to treatment is essential. Avalon - H90 helps to make an early decision. To go or not to go to more invasive heart related analysis, an essential element for the best patient outcomes and is the primary opportunity to both improve patient outcomes and hospital costs. An early and correct decision to go to the Cath Lab or any other heart related treatment saves lives. An incorrect decision puts patients at unnecessary risk, expense, and delays addressing the actual medical issue.
AVALON - H90
Recently developed Avalon-H90 operates without traditional use of liquid helium cryostats using instead proprietary chamber with integrated cooling system. Proprietary configuration of SQUID sensors array allow to measure absolutely unique 3 dimensional signal coming from the heart electrical activity delivering results that are fundamentally impossible to obtain by any ECG devises include ECG body electrical potential mapping devices.
Measurements can be reliably made in close proximity to hospital elevators, all kinds of medical apparatus, moving metal beds, working printers, computers, etc. if they are located as far from the sensor array as 2.5-3 meters.
Avalon-H90 capable of providing a millisecond by millisecond high spatial resolution of the 3D electric activity maps over the human heart within a minute, with the patient resting and no electrodes attached. It requires no contact with the patient's body. Due to its inherent synchronization over the whole magnetic map and using a single, completely contactless measurement during ~90 seconds, this system will address a whole range of issues, including detection of the heart ventricle repolarization abnormalities that reflect several myocardial problems, including ischemia.
Mesuron Inc. has developed Ventricular Repolarization Dynamics Analysis (VRDA) that detects the multidimensional dynamics of the electrical activity caused by differences in functions of Electrical Action Potential ("EAP") of normal heart tissues and abnormal ones with hypoxia; it is also robust enough to detect abnormalities without hypoxia due to changes in muscle chemistry related to insufficient blood supply or other myocardial abnormalities.
To watch presentation of company by Alexander Bakharev, President and CEO of Mesuron Inc. go to the "About" section of the website
Before you visit company Technology Section for more information on Avalon - H90 please watch the video below on the crusial part of technology that made it so unique.
Fast, non-invasive, no injection, no radiation, no contact, high sensitivity at rest detection of Human Heart Ventricular Myocardial repolarization abnormalities, that reflects several myocardial problems, including ischemia.